Salaried retirees — shafted by the Auto Task Force
Details

Last Updated: Monday, 02 March 2015 09:05
Published: Friday, 20 February 2015 10:32

2/19/2015, Detroit News, Daniel Howes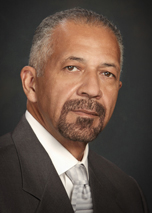 Rodney O'Neal, Delphi Automotive CEO, interviewed by the Detroit News, stated "~one of the covenants was to maintain the pensions," O'Neal says, clearly mindful the subject remains raw with many salaried retirees who believe — rightly — they were shafted by the auto task force. "We went on the record with that. I did three plans of reorganization. In two of them, the pensions were intact. The last one: We ran into a global economic tsunami. It took another year-and-a-half to get out" of bankruptcy. "What happened, happened. It was legal. But it could have happened another way, and it was legal. I failed, and I failed miserably." It "was never in our plan to throw the pensions over."
The Detroit News continues "Delphi's financial performance since shows there was another way. Investors and
the Obama task force didn't give O'Neal and his team the chance to prove the company could afford it
— because it could."
Detroit News article
Delphi salaried retirees continue their fight to restore their reduced pensions claiming that the Pension Benefit Guaranty Corporation (PBGC) illegally assumed their pensions under the direction of the US Treasury and the Presidential Task Force on the Auto Industry – O'Neal's comments support the fact that there was no need for the PBGC to assume and reduce the salaried retirees' pensions.